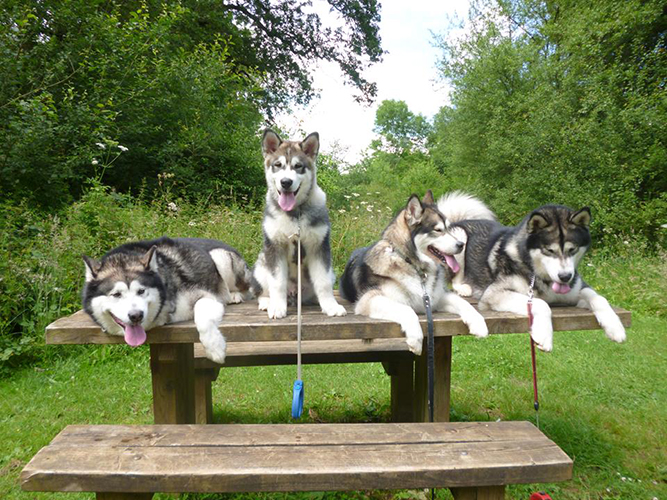 Welcome to the virtual home of Alaicha Alaskan Malamutes. This site is dedicated to our dogs, the love of this fantastic breed, and to our malamute friends and family and give you an insight into our crazy malamute world.
Our dogs are first and foremost our much loved pets, we love the breed and look forward to the future with them
 We show and work our dogs and believe that a tired dog is a happy dog. Malamutes need a job to do and with showing, backpacking, obedience and agility (to name but a few activities) we know that our dogs are having a happy and fulfilling life.
Our kennel name "Alaicha" means "Beauty" and we think it suits the Malamute perfectly, as they are, beautiful. Beautiful in mind, and beautiful in body.
This site is meant to grow constantly and we'll be adding show and working results and other achievements as they complete them. Please keep checking back regularly for updates!