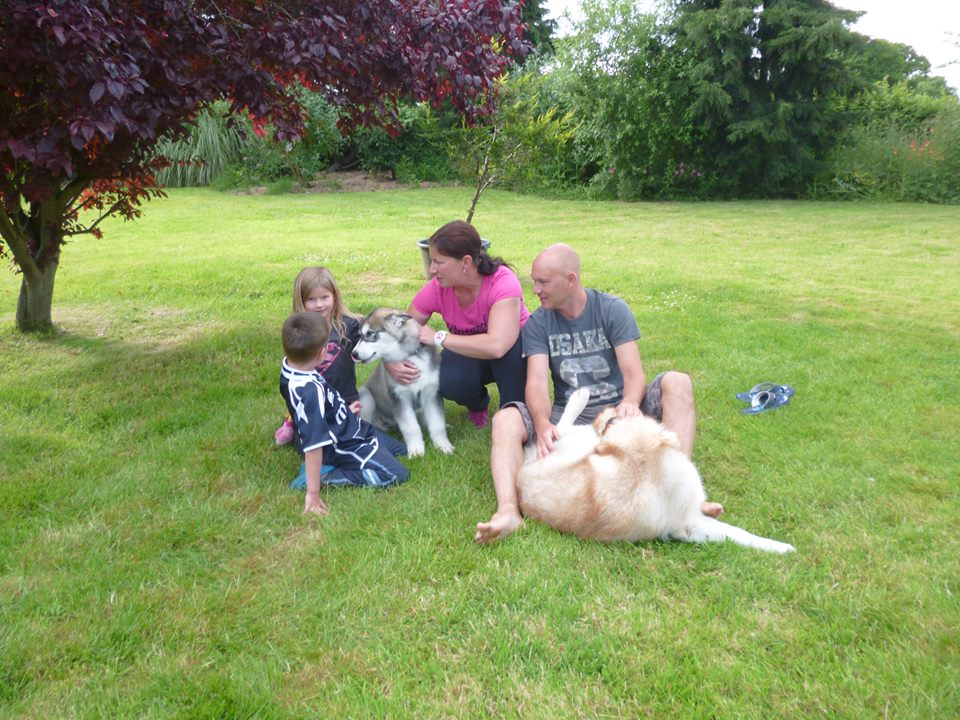 Biggi lives in Essex with his owner Bekki Swift, her family and Meeko another Alaskan Malamute.
He has settled in really well and is a big part of their family.
Biggi is a gentle soul and he is the clown of the family 

.....I love all the stories Bekki telling me about him and we so often laugh out loud because of Biggi being so funny.....
Pedigree
Amaruq Legend Geronimo For Alaicha (IMP FRA)



Eomer Sausimayok

Multi CH. ICH. WSW. Multi BISS BPISS Rasta Man Shamanrock

CH Starlight Sutra Sausimayok

Chimarron's Gonnagetya
Another Shadow of the Wolff
Ice Princess Inditarod

Mutli/INT Ch Destiny Child Shamanrock For Alaicha

CH. Catera's Man Behind the Mask

BISS CH Prairie Snow's Lieutenant Dan ROM

CH Sno Klassic GGM Catera Keep It Real ROM

Rudged Lark Shamanrock

CH Güisky de Jungla Negra

CH Ice Puppy Shamanrock