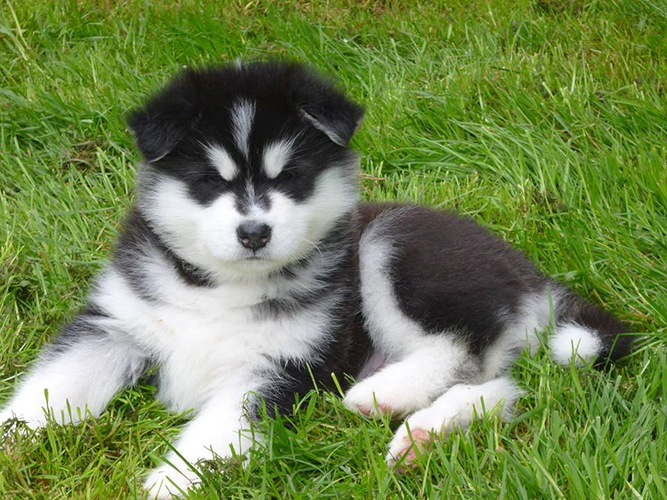 Manouk was the only Seal and White boy from the Cheer x Geronimo litter.
He is the spitting image of his mother Cheer. Manouk lives in Germany with his owners Marc and Sandra, and his "big brother" Jay Jay.
He enjoys long walks and loves running on the beach with his friends and swimming in the river Rhine.
Manouk's  owners are participating in Meet ups with other dog owners and dog groups to ensure a good socializing of Manouk. They are enjoying Scooter training, working along the bike, Backpacking and Obidience classes just to name a few activities...A happy Pack. <3 
Pedigree
Amaruq Legend Geronimo For Alaicha (IMP FRA)



Eomer Sausimayok

Multi CH. ICH. WSW. Multi BISS BPISS Rasta Man Shamanrock

CH Starlight Sutra Sausimayok

Chimarron's Gonnagetya
Another Shadow of the Wolff
Ice Princess Inditarod

Mutli/INT Ch Destiny Child Shamanrock For Alaicha

CH. Catera's Man Behind the Mask

BISS CH Prairie Snow's Lieutenant Dan ROM

CH Sno Klassic GGM Catera Keep It Real ROM

Rudged Lark Shamanrock

CH Güisky de Jungla Negra

CH Ice Puppy Shamanrock