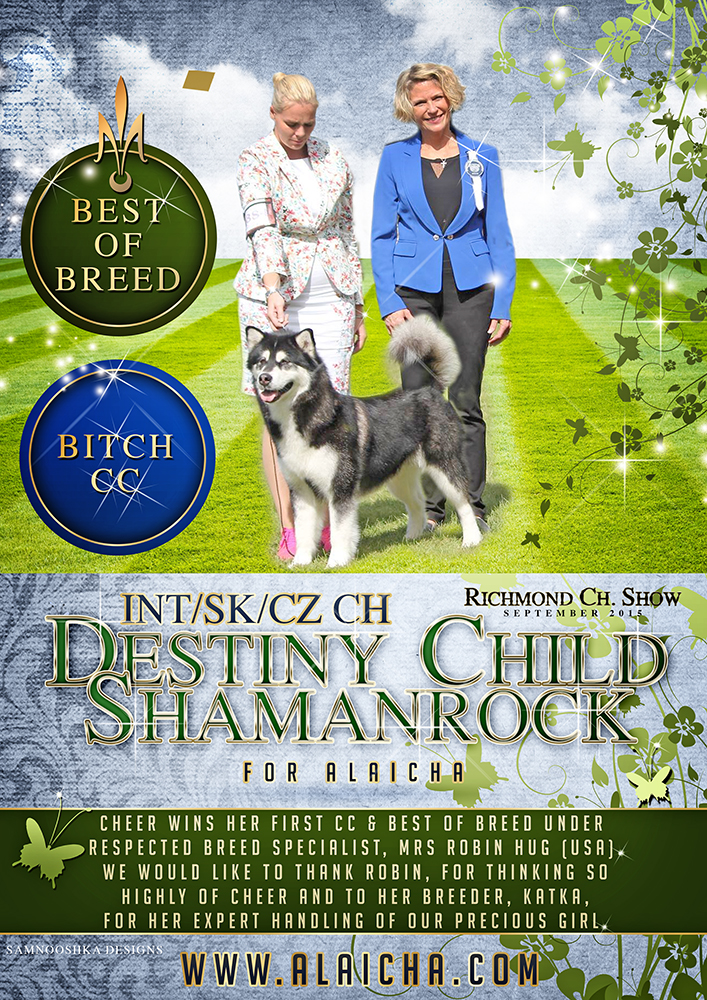 We are over the moon and very grateful. Under highly esteemed Breed Judge Mrs Robin A Hug ( USA) Cheer wins open class and gaining her Studbook number then winning her first  CC in UK and gets BOB.
From the bottom of my heart Thank you so much to the judge Mrs Robin A  Hug  for thinking highly of my girl.  
Was a lovely atmosphere around the ring. Had a wonderful time with Kathi and Jan with lots of laughter. Thank you to all who stayed with us for the Group.