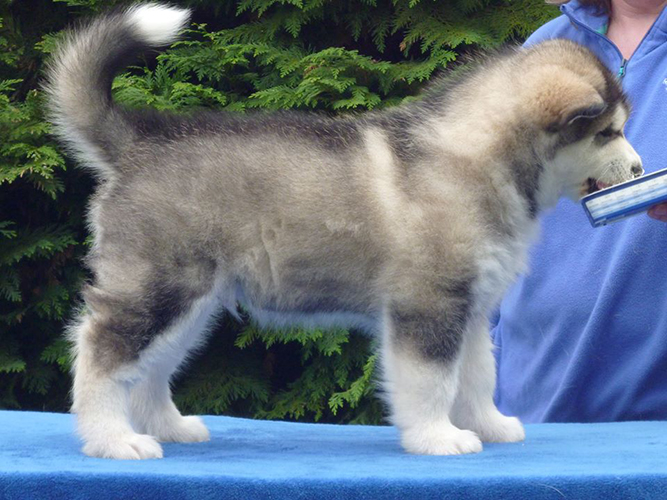 Tupac is our firstborn
So unique in his character and simply beautiful.
A golden heart avoids arguments and loves you wholeheartedly.
A true gentleman, well mannered, gets along with everybody, whether people, dogs, cats or any other animal crossed his path.
He is a darling to live with, his temperament laid back, chilled and a pleasure to be around.
As our ambition changed with time into different directions such as training, trails, social meetings, and many more Tupac became the victim of our change of mind and was not shown. we see what the future holds.
This does not diminish his show qualities in the slightest.
He has a handsome, broad head, bone, and substance to die for, beautiful tail-set and from his mummy Cheer, he inherited this rhythmic movement, produced by the powerful drive from the hindquarters.
Pedigree
Amaruq Legend Geronimo For Alaicha (IMP FRA)
Eomer Sausimayok
Multi CH. ICH. WSW. Multi BISS BPISS Rasta Man Shamanrock
CH Starlight Sutra Sausimayok
Chimarron's Gonnagetya
Another Shadow of the Wolff
Ice Princess Inditarod
Mutli/INT Ch Destiny Child Shamanrock For Alaicha
CH. Catera's Man Behind the Mask
BISS CH Prairie Snow's Lieutenant Dan ROM
CH Sno Klassic GGM Catera Keep It Real ROM
Rudged Lark Shamanrock
Güisky de Jungla Negra
Ice Puppy Shamanrock